Gain an advantage by increasing your capabilities
Bowling Ball Spinner
The UPGR8 Spinner was designed specificallyfor players. It is comfortable to use and user - friendly. A compact and lightweight spinner that will take your passion to a new level.
The road to victory is based on your skills and condition of the bowling balls in your arsenal
UPGR8 Bowling Ball Spinner
330 rpm
0,12 kW 230V 50Hz
Gear trainfor excellent turning power
Rubber - covered rotor effectively protecting your bowling ball from damage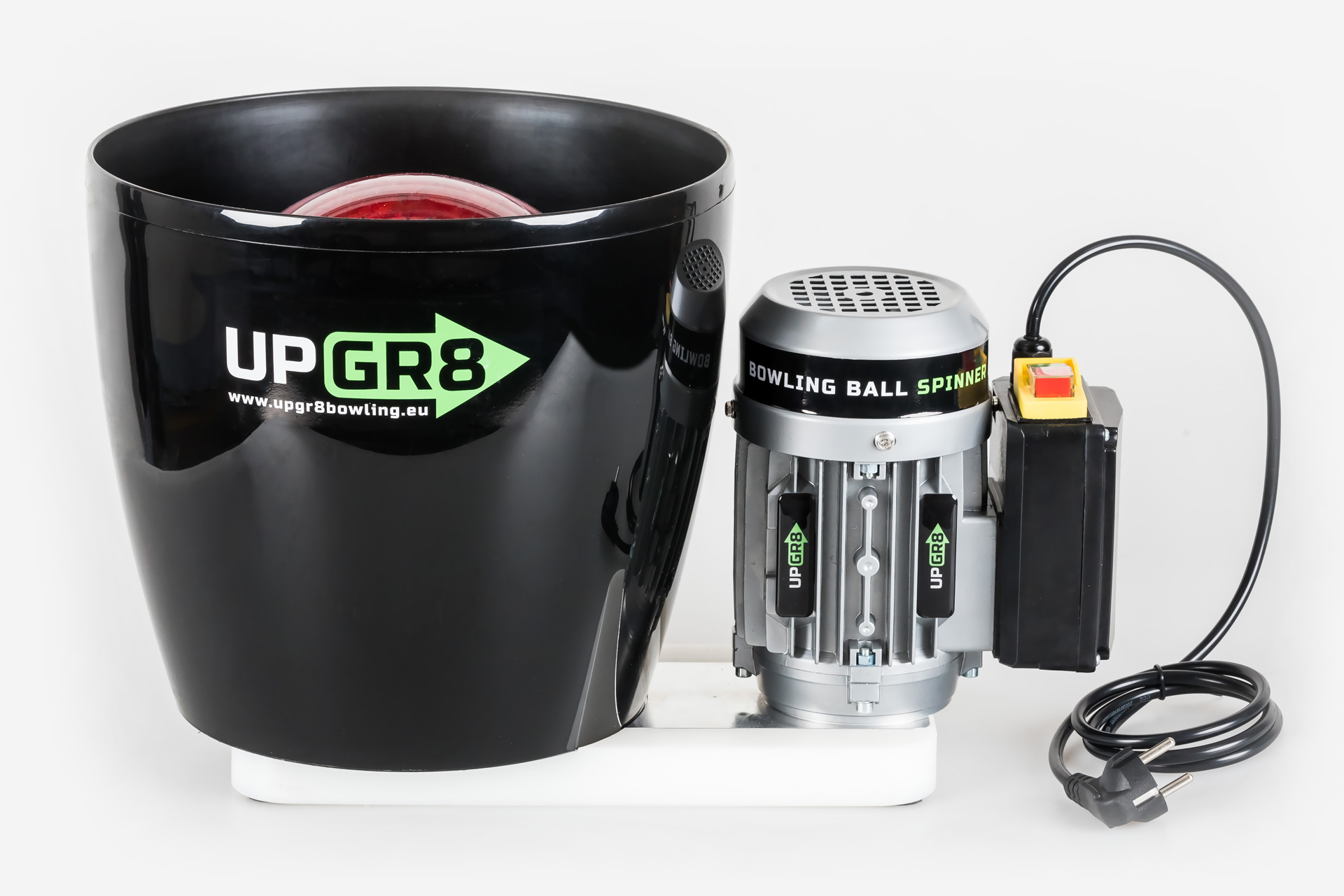 Large and comfortable control buttons
Integrated casing providing excellent protection against splashingfor you and your surroundings
Compact size
Weighs only 8 kg
The most optimal power, dimensions and weight are provided thanks to the combination of aluminium alloys, construction materials and modern design technologies used in the selection of subassemblies.
UPGR8bowling.eu

Our group is driven by passion for bowling and work in the modern design and CNC machining industry. Currently, we are operating in this area as PRO-MILL S.C.

We are glad that we have been able to combine things we love and do well and hope this project will help you as well.

We put a great deal of work into the design of the UPGR8 SPINNER to optimise its capabilities and production costs to the maximum, as well as make it available to the highest possible number of players.

We are confident that our product will meet your expectations since this was our main goal. We also intend to create a compendium of knowledge on the maintenance and resurfacing of bowling balls in the future.